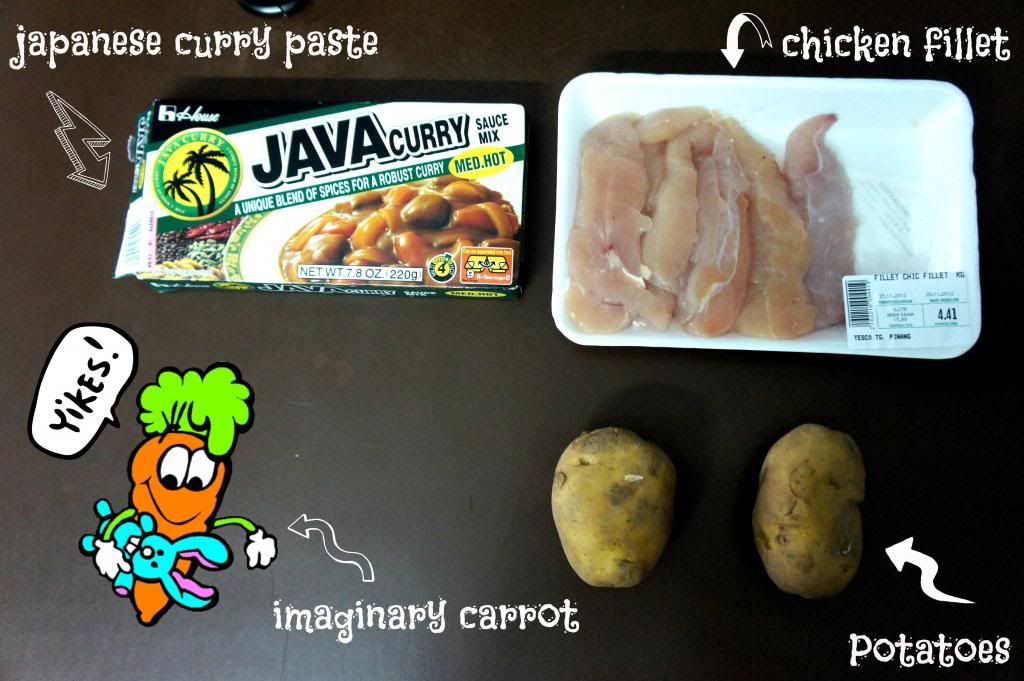 Yup, it me cooking. So a little idea on how to cool Japanese Curry chicken.

Ingredients :
Japanese Curry Paste ( Got it for RM12.99 in Cold Storage)
Potatoes
Chicken fillet
Imaginary carrot ( that's bcs fatty doesn't like carrot thats why I gotta inagine its there)
Onion or garlic which is a must everything I cook because I want to finish them'
So well, all I can tell you its easy as ABC. Just boil the potatoes till they soft and ... make sure there is gas because right after boiling the potatoes we went out of gas.
So we shall have imaginary Japanese curry chicken. All you have to do is Google- Japanese Curry chicken. :)